Project Runway: Season Two
Updated February 11, 2017 |
Infoplease Staff
Designers in this season faced challenges involving making garments out of plants to creating a dress specifically for guest judge Iman
by Mark Hughes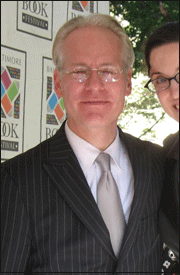 Project Runway Quizzes
Project Runway Seasons
Project Runway Biographies
Related Links
Premiered: Dec. 7, 2005
Season 2
Winning Designer: Chloe Dao
Second Place: Santino Rice
Third Place: Daniel Vosovic
Prizes:
$100,000 cash prize
2007 Saturn Sky Roadster
A spread in Elle magazine
Mentorship with the Banana Republic design team
Fun Fact: Supermodel Iman guest judged in episode 11 of Project Runway. She is now the host of Project Runway Canada, which debuted in October 2007.
Notable competitions for this season

Episode 1: Road to the Runway
Each contestant had to create an outfit that best represented their personality using only six yards of white muslin and $20.
Episode 2: Clothes off Your Back
Designers had to create an outfit using only the clothes they were wearing at the start of the challenge.
Episode 5: Social Scene
Socialite Nicky Hilton was the object of the challenge and this week's guest judge. Designers were asked make a party dress for her.
Episode 9: Flower Power
Designers went to the New York Flower District to find the materials for this week's challenge. They had to make a dress using only natural materials.
Finale Judges: Heidi Klum, Michael Kors, Nina Garcia, and Debra Messing.
.com/entertainment/tv/project-runway-season-two.html