Year in Review, 2012: World News
Updated February 28, 2017 |
Infoplease Staff

Major World News Stories of 2012
by Beth Rowen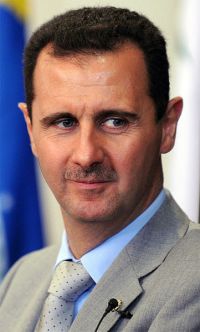 Related Links
The tumult that resulted from the Arab Spring revolutions of 2011 continued throughout 2012. Democratic elections were held in Egypt, Libya, and Yemen. However, the nascent democracies were not without their growing pains and not all political transitions were smooth, especially in Egypt. There was no resolution to the crisis in Syria, which descended into bloody civil war. The conflict between Israel and the Palestinians remained at an impasse. Squabbling over rights to islands in the East China Sea sparked new tension in Southeast Asia. Here's an overyview and analysis of some of the biggest international stories of 2012.
Egypt's New President Faces Challenges, Successes, and Criticism
Anti-government demonstrations gripped several countries in the Middle East in 2012
No End in Sight in Syria's Civil War as Casualties Mount
Situation grows dire in Syria as Assad refuses to step down
Advances in Iran's Nuclear Program Lead to Additional Sanctions and Increased Tension with Israel
Continued progress in nuclear program draws harsher sanctions
Israel Focuses on Iran and Internal Politics
Netanyahu Calls for Early Elections—Twice and Mulls Attack on Iran
UN Upgrades Palestinian Authority's Status After Battles Breakout in Gaza
Palestinians renew their request for statehood at UN and Iran continues to pose a threat to Israel
Libya Holds First Post-Qaddafi Election
Amid political transition, the embassy attack in Benghazi becomes political issue in the U.S.
China's Communist Party Elects a New Leader
Geopolitical maritime dispute shares headlines with party politics
A Look at Kim Jong-Un's First Year as Leader of North Korea
Country successfully launches rocket into orbit
U.S. Continues to Withdraw Troops from Afghanistan
Continued attacks by the Taliban reveal nation's vulnerability during transition
Putin Returns to the Presidency but Protest Movement Against Him Gathers Steam
Russia criticized for blocking sanctions against Syria
London Hosts the 2012 Summer Olympics
More than 10,000 athletes from 205 countries competed in the Games
.com/news/year-in-review/2012/world-news.html