2012 World News: Israel and Palestinian State
Updated February 28, 2017 |
Infoplease Staff

UN Upgrades Palestinian Authority's Status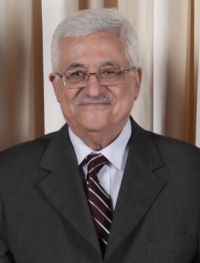 Related Links

Egypt's New President Faces Challenges, Successes, and Criticism | Geopolitical Maritime Dispute Shares Headlines with Change of Leadership in China | No End in Sight in Syria's Civil War as Casualties Mount | Iran Continues to Pursue Nuclear Program and Taunts Israel | Israel Focuses on Iran and Internal Politics | Libya Holds First Post-Qaddafi Election | A Look at Kim Jong-Un's First Year as Leader of North Korea | As U.S. Continues to Withdraw Troops from Afghanistan, Taliban Attacks Reveal Nation's Vulnerability | Putin Elected to a Third Term as Russian President but Protest Movement Gathers Steam | London Hosts the 2012 Summer Olympics


Violence Erupts Between Israel and Gaza
Throughout the fall of 2012, militant groups in Gaza fired rockets into Israel with increasing frequency. Israel responded in mid-November with one of its biggest attacks on the Gaza Strip since the 2008 invasion. The attack killed Hamas military commander, Ahmed al-Jabari. In the following days, Israel continued to target members of Hamas and other militant groups in Gaza, and Hamas launched several hundred rockets, with some hitting Tel Aviv. Egypt, while a staunch supporter of Hamas, attempted to broker a peace agreement between Hamas and Israel to prevent the conflict from further destabilizing the region. On Nov. 21, Egypt's Foreign Minister Mohamed Kamel Amr and U.S. Secretary of State Hillary Clinton announced that a cease-fire had been signed. Both sides agreed to end hostilities and Israel said it would open Gaza border crossings, allowing the flow of products and people into Gaza, and lifting the 5-year blockade that has caused much hardship to those living in the region.
On Nov. 29, the UN General Assembly approved an upgrade from the Palestinian Authority's current observer status to that of a non-member state. The vote came after Palestinian president Mahmoud Abbas spoke to the General Assembly and asked for a "birth certificate" for his country. Of the 193 nations in the General Assembly, 138 voted in favor of the upgrade in status. While the vote was a victory for Palestine, it was a diplomatic setback for the U.S. and Israel. Having the title of "non-member observer state" allows Palestine access to international organizations such as the International Criminal Court (ICC). If it joins the ICC, Palestine could file complaints of war crimes against Israel.
In response to the UN vote, Israeli Prime Minister Benjamin Netanyahu announced that Israel would not transfer about $100 million in much-needed tax revenue owed to the struggling Palestinian Authority and would resume plans to build 3,000-unit settlement in an area that divides the north and the south parts of the West Bank, thereby denying the Palestinians any chance for having a contiguous state.
.com/news/year-in-review/2012/israel-palestinian-state.html