Detroit Down, but Not Out
Updated February 28, 2017 |
Infoplease Staff

In 2013, Detroit files for bankruptcy and fires up its residents.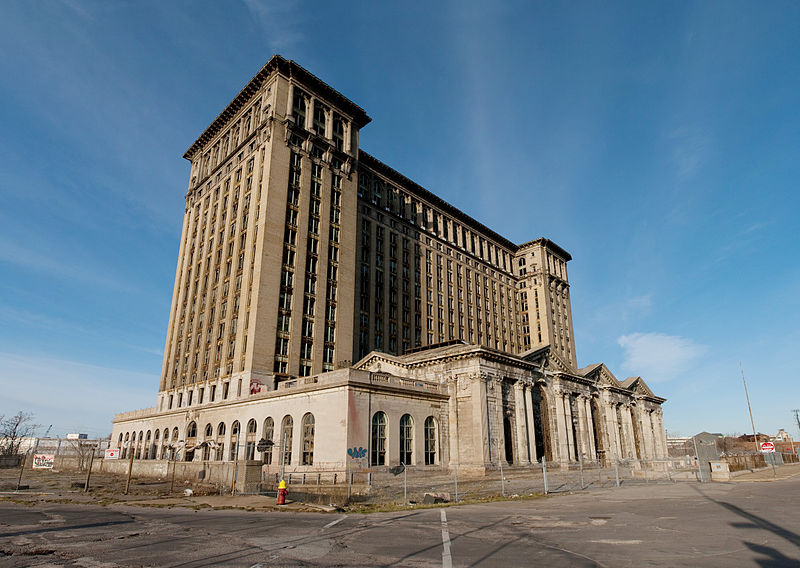 Vacated Michigan Central Station, 2009
Photo Credit: Albert Duce
Related Links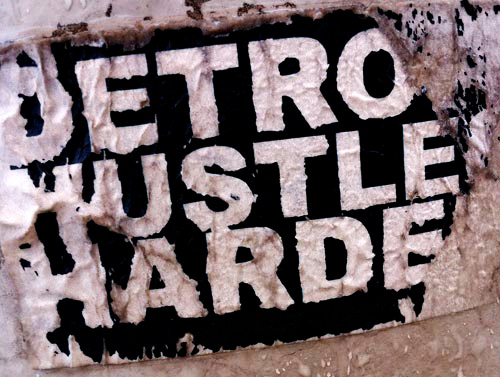 Detroit Hustles Harder sticker


U.S. Government Closes for Business | Troubled Debut of the Affordable Care Act | Hagel Nomination Is Filibustered | The Rise of Wendy Davis | Breakthrough Year for Same-Sex Marriage | U.S. Economy in 2013 | Gun Violence in 2013 | Boston Marathon Tragedy | Whitey Bulger Trial | IRS Targets Tea Party | Verdict on George Zimmerman | Sequester 2013 | The Future of Guantanamo Bay | Voting Rights After Shelby v Holder | The Trials of Bradley Manning | Senate Limits the Use of the Filibuster | Civil Rights Anniversaries | Holder Proposes Major Criminal Justice System Changes


On July 18, 2013, Detroit became the nation's largest public sector bankruptcy. Before the motor city filed, just over 60 cities, counties, towns and villages had filed for bankruptcy under Chapter 9, the procedure used by municipalities in courts since the mid-1950s. Detroit's bankruptcy filing came with the approval of Michigan Governor Rick Snyder. In a press conference the following day, Snyder said, "Now's our opportunity to stop 60 years of decline. How long had this been going on and people were kicking the can down the road and not doing something? We're doing something."

The bankruptcy was filed by Emergency Manager Kevyn Orr whose job it is to find a way to resolve Detroit's financial situation, which includes an estimated $18 million in total outstanding liabilities. Orr was appointed emergency financial manager by Gov. Snyder, an appointment opposed by Detroit residents in a November 2012 referendum. In the press conference with Snyder, Orr said that Detroit needs to cut its debt to restore services. "Does anybody think it's OK to have 40-year-old trees growing through the roofs of dilapidated houses," he said. Part of Orr's plan, to reorganize the city and cut the debt down to $2 billion, would mean that retirees, bond holders and investors would receive only 17% of what they are owed.
Lights Out in Motor City
Once the country's fourth-largest city and the world's automobile capital, Detroit has gone from a city of 1.8 million in 1950 to 700,000 people in 2013. Tens of thousands of buildings, including the historic Michigan Central Station, have been abandoned and lots vacated. Streets have gone unlit.
Detroit residents got fired up about the bankruptcy filing, which meant pension cuts for city workers and bonds worth only pennies on the dollar. A bankruptcy filing also put the city's assets at risk, including the hockey arena and city zoo, which could be sold off.
Detroiters Get Fired Up
The Detroit Fire Fighters Association released a group statement that said it was "very disappointed" over the city's bankruptcy filing. The group added, "We are working with other Detroit employees to form a unified coalition to address the financial concerns of Detroit. Fire Fighters will continue to protect and serve during this difficult time, regardless of the economic challenges."
Detroit resident Katherine Mingle wasn't surprised when the city filed for bankruptcy. "Since Rick Snyder was elected, he has implemented a number of policies that seem to center on the financial solvency of Michigan. Passing laws like the Right to Work legislation are particularly offensive to me as someone who takes pride in the accomplishments of the labor movement. As an educator, I have taught social studies to kids with an earnest love for the American ideals of democracy and civic involvement. It becomes really hard to instill those values when our elected officials in city government are being usurped by emergency managers."
Mingle added that the media's handling of the bankruptcy filing didn't help. "Worst of all, it is another story for the national media to exploit what is seen as the decay of this great city. It's rare these days to find the media reporting on the positive things going on here," she said.
Detroit Hustles Harder
In fact, the bankruptcy and situation in Detroit presents a unique opportunity for the city to reinvent itself. As Mingle explains, "There is a lot going on here in terms of community organization, development, arts and culture. And it is fueled by the masses of young people moving to the city for cheap rent and the opportunity to build things. The residents I know are motivated, collaborative and proud. I don't know that people would be so fiercely determined to make positive changes if things weren't as bad as they are now."
In January 2013, city leaders presented a 347-page plan called "Detroit Future City." The plan included turning vacated lands into parks, landscapes and commercial sections. Many point to the downtown area along Woodward Avenue as a guide. Thousands of people, a lot of them young, have moved into that area, which includes a new gourmet coffee shop, a faux beach, bushes landscaped in the shape of dogs, and music playing along the street.
Other U.S. cities such as Pittsburgh and Boston redeveloped after a period of depopulation, although neither one of those cities faced the extreme financial situation that Detroit is in now. However, Mingle says Detroit is up for the challenge, "There's a slogan you see around town a lot. 'Detroit Hustles Harder.' I like it because it's true. We work hard and we work together. Maybe it's only because one person can't do it alone here. But the point is, Detroiters are not giving up. Bankruptcy is just another hurdle. And we are climbing it."
by Jennie Wood
.com/news/detroit-bankruptcy.html