U.S. News: The Verdict on George Zimmerman
Updated February 28, 2017 |
Infoplease Staff
After being cleared of the 2012 murder of Trayvon Martin, Zimmerman had more legal troubles in 2013.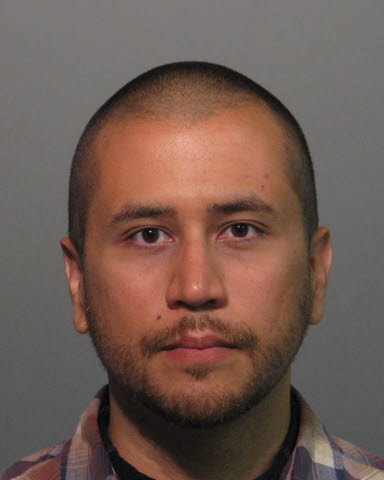 Related Links

U.S. Government Closes for Business | Troubled Debut of the Affordable Care Act | Detroit Files for Bankruptcy | The Rise of Wendy Davis | Breakthrough Year for Same-Sex Marriage | U.S. Economy in 2013 | Gun Violence in 2013 | Boston Marathon Tragedy | Whitey Bulger Trial | IRS Targets Tea Party | Hagel Nomination Is Filibustered | Sequester 2013 | The Future of Guantanamo Bay | Voting Rights After Shelby v Holder | The Trials of Bradley Manning | Senate Limits the Use of the Filibuster | Civil Rights Anniversaries | Holder Proposes Major Criminal Justice System Changes



On February 26, 2012, 17-year-old Trayvon Martin was shot and killed by crime watch volunteer George Zimmerman. The incident took place within a gated community in Sanford, Florida. Martin was unarmed. The death of an unarmed, African-American teenager as well as the decision by Sanford police not to charge Zimmerman sparked protests across the nation. The national outrage led to the Justice Department opening an investigation in March.

On March 22, 2012, Bill Lee Jr., the chief of police in Sanford, announced he was stepping down. Lee had been overseeing the Trayvon Martin investigation. On the same day, thousands gathered at a rally in Sanford to protest the way the police department was handling the case. The protest streamed live on the internet. Other rallies were scheduled around the country via Facebook and Twitter as people continued to call for the arrest of George Zimmerman. Meanwhile, Zimmerman maintained that he shot Martin in self-defense.
Trial and Verdict
In April 2012, Zimmerman was charged with second-degree murder. Three months later, a judge set Zimmerman's bail at one million dollars. The judge ruled that Zimmerman could be released on bail despite the fact that Zimmerman and his wife misled the court about how much money they had during the first bond hearing in April. Meanwhile, the FBI conducted a federal civil rights investigation and found that Zimmerman did not have a history of violence or prejudice. However, audio tapes were released in July of an interview with a woman who said that Zimmerman sexually abused her over a period of ten years. She said the abuse started when they were children. She also said that his family often made comments belittling black people.
The trial of George Zimmerman began on June 10, 2013, in Sanford. If convicted of second-degree murder, Zimmerman would have faced life in prison. However, the jury acquitted Zimmerman of both second-degree murder and manslaughter charges on July 13, 2013.
More Trouble with the Law
Less than two months later, on September 9, 2013, police responded to a 911 call from Zimmerman's wife in Lake Mary, Florida. During the call, she said that Zimmerman had threatened her with a gun and punched her father. No gun was found at the scene. Zimmerman was questioned and detained by the police. His wife, who he was separated from, did not press charges and admitted that she didn't see a gun. Later on, during a Today show interview, she said, "In hindsight I should've [pressed charges], and I really regret that, but I'm on probation and the officers made it very clear that day if I pressed charges we were all going to go to jail and I would've been the only one to stay there."
Zimmerman was arrested again after his girlfriend called the police on November 18, 2013. His girlfriend said that Zimmerman pointed a gun at her when she asked him to leave her apartment. When the police arrived, the girlfriend was outside. Zimmerman had barricaded himself inside the apartment. The police had to force their way in to arrest him. He was charged with battery, criminal mischief and aggravated assault with a weapon, which is a felony. Zimmerman's arraignment for these latest charges was set for January 7, 2014.
by Jennie Wood
.com/news/year-in-review/2013/george-zimmerman-trial.html