2011 World News: Israel and Palestinian State
Updated February 28, 2017 |
Infoplease Staff

Hope for Peace Fades for Israelis and Palestinians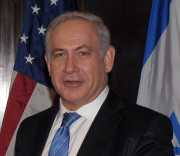 Related Links

Arab Spring Creates Tumult in the Middle East | European Nations Battered by Euro Debt Crisis | Osama bin Laden Killed in Pakistan | U.S. Withdraws Completely from Iraq | Advances in Iran's Nuclear Program Lead to Additional Sanctions | Hope for Peace Fades for Israelis and Palestinians | Pakistan's Relationship with U.S. Steadily Deteriorates | Earthquake in Japan Causes Wide Destruction and a Nuclear Disaster | Phone-Hacking Scandal a Major Embarrassment for Media Mogul Murdoch | Parliamentary Elections Spark Massive Anti-Kremlin Protests in Russia | World Population Reaches a New Milestone | Prince William and Kate Middleton Marry in a Lavish Royal Wedding | North Korean Leader Kim Jong-il Dies



Despite a diplomatic push by the Obama administration, continued settlement construction by Israelis in the occupied territories and a bid by Palestinian president Mahmoud Abbas for statehood at the UN in 2011 made clear that peace will remain elusive for Israelis and Palestinians.

Continued pressure for a two-state solution continued into 2011. On May 4, Fatah and Hamas, the rival Palestinian parties, signed a reconciliation accord, citing the common cause of opposition to the Israeli occupation and shared disillusionment with American peace efforts as reasons for the détente. The deal reworked the Palestine Liberation Organization, which had previously excluded Hamas. On May 16, theNew York Times published an opinion piece written by Abbas. He stated that at the September 2011 United Nations General Assembly, Palestine will request international recognition based on the 1967 border. The State of Palestine will also request full membership to the UN. He wrote that negotiations remained the Palestinians' first option, but "due to their failure we are now compelled to turn to the international community to assist us in preserving the opportunity for a peaceful and just end to the conflict."

On May 19, attempting to capitalize on the season of change in the Arab world, President Obama declared that the borders demarcated before the 1967 Arab-Israeli war should be the basis of a Mideast peace deal between Israel and Palestine. He also said that the borders should be adjusted to account for Israeli settlements in the West Bank. Obama's speech came a day before a scheduled meeting with Netanyahu in Washington. The Israeli government protested immediately, saying that a return to the pre-1967 borders would leave Israel "indefensible," which Netanyahu reiterate during his meeting with Obama. However, Netanyahu maintained that Israel is open to negotiations.
The Palestinians Request Membership to UN, Give up on Talks with Israel
On September 23, 2011, Palestinian president Mahmoud Abbas officially requested a bid for statehood at the UN Security Council. The request came after months of failed European and U.S. efforts to bring Israel and Palestine back to the negotiating table. The Palestinian Authority requested a Security Council vote to gain statehood as a full member of the UN rather than going to the General Assembly. One of the reasons for this was that the General Assembly could only give the Palestinian Authority non-member observer status at the UN, a lesser degree of statehood. In addition, the European states in the General Assembly made it clear that they would support the proposal if the Palestinians dropped their demand that Israel halt settlement construction. The Palestinians have long insisted that Israel cease the settlement construction and deemed the condition unacceptable. Therefore, the Palestinian Authority preferred to take its case to the Security Council even though the U.S. has vowed to veto the request.
Prime Minister Benjamin Netanyahu spoke at the United Nation's General Assembly hours after Abbas filed the bid for statehood. Netanyahu disagreed with the Palestinian's proposal for statehood through the UN, urging Abbas to return to negotiating directly with Israel instead. "The truth is the Palestinians want a state without peace," he said during his speech.
Gilad Shalit Released After More Than Five Years in Prison
On October 18, 2011, Gilad Shalit, a twenty-five year old Israeli soldier, was released after being held for more than five years by Hamas, a militant Palestinian group. Shalit was exchanged for one thousand Palestinians who had spent years in Israeli jails. Some of the Palestinians released were convicted planners or perpetrators of deadly terrorist attacks. A prisoner swap of this kind almost happened in late 2009, but talks between Israel and Hamas collapsed. This time the difference maker was Egypt who mediated the deal.
There was concern among Israelis over releasing known terrorists into the hands of Hamas. Many feared further attacks. Hamas' comments only added to the anxiety. After the swap, Hamas called for its members to capture more Israel soldiers in order to exchange them for the remaining 5,000 Palestinian prisoners being held in Israel. Also, while both sides celebrated the exchange on October 18, Israeli soldiers and Palestinians fought in the West Bank.
Still many saw the exchange as a sign of hope. Shalit's release had become a national obsession and crusade in Israel. He had been held in Gaza since Palestinian militants kidnapped him during a cross-boarder raid in 2006. In a televised address following Shalit's release, Israel's Prime Minister Benjamin Netanyahu said, "Today we are all united in joy and in pain." Shalit was the first captured Israeli soldier to be returned home alive in 26 years.
For more information on the state of affairs in the Middle East:
.com/news/year-in-review/2011/israel-palestinian-state.html