Cite
Revolution in Egypt: Protests Lead to the Resignation of Hosni Mubarak
Updated February 11, 2017 |
Infoplease Staff
Read about the resignation of Hosni Mubarak and find information about Egypt and the Middle East
by Beth Rowen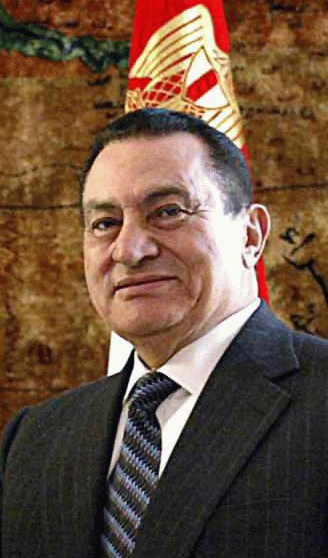 Hosni Mubarak
On Feb. 11, 2011, embattled Egyptian president Hosni Mubarak announced his resignation and handed power of the country over to the military. Upon hearing Mubarak's speech, Cairo erupted in joyous celebration, with crowds chanting, "Egypt is free!" His resignation followed nearly three weeks of unprecedented anti-government protests in Cairo and ended 30 years of autocratic rule. Read more about the crisis in Egypt.
News and Information about Egypt and the Middle East
Biographies of Prominent Egyptian Figures
Biographies of Leaders in Egyptian History
Political Statistics
.com/world/countries/egypt-protests-2011.html
Trending
Here are the facts and trivia that people are buzzing about.