Cite
Press / Awards
The Information Please family of almanacs has a reputation for accuracy, proven in print for more than fifty years. Since its debut in February 1998, infoplease.com has continued to live up to the legacy of its print counterparts, receiving recognition as an information resource both on the World Wide Web and in print.
For more information, contact:
feedback@infoplease.com

After Hours: Online Encyclopedias
January 18, 2000
"You can get a lot of the encyclopedias' content online—sometimes free... You might also want to check out Information Please Almanacs."

101 Most Incredibly Useful Sites January 2000
Useful Reference Site
Answer a Trivia Question: "What is the state flower of Alabama? You'll find the answer to such basic (yet puzzling) questions as this at the online version of this enduring reference. Most useful is its Fact Finder, a searching tool you get to keep at your virtual side as you browse the Web. (Oh – the answer is, of course, the camellia.)"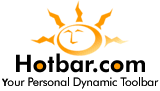 Top 10 List
December 1999
Infoplease.com was chosen to be on Hotbar.com's Top 10 list on the Internet Explorer toolbar.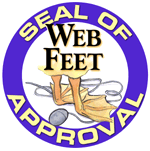 Seal of Approval
December 1999
The Kids' Almanac received the Web Feet Seal of Approval from the print reference book Web Feet: The Internet Traveler's Desk Reference.

Top Site
November 1999>
Educating.net, the world's premier education portal, selected Infoplease.com as a Top Site.

Top 100 Award
Infoplease.com was selected as a Top 100 site in the January issue of .net magazine, the U.K.'s best-selling internet magazine.

Cool Site of the Week
October 24, 1999
"Things keep heating up in the world of college football. Infoplease offers a great site of stats and information covering the last five or six decades of football."

1999 Awards Finalist

The MIMC awards are the most prestigious awards competition for the interactive media industry in New England.
Infoplease.com is a finalist for Outstanding Information/Reference Online Site—Original Content

Top Site
October 1999
Educating.net, the world's premier education portal, selected Homework Helper for its Grade School to High School page.

Sports Topic Award
October 1999
The Information Please Sports Almanac was selected as one of the best for sports reference web sites.

Excellence Award
Sept. 1999
The Kids' Almanac was selected as one of the best educational resources for students and teachers.
Golden Web Award
August 1999
The Information Please Almanac and Kids' Almanac were recognized for creativity and excellence on the Web.

Star Site Award
August 1999
The Kids' Almanac was handpicked as one of the best online homework helpers for kids ages 6-12.

Silver Platter Site
July 1999

50 Most Incredibly Useful Sites
July 1999
Without these 50 sites, you won't be getting much done online.
www.supersites.com: Reference
July 1999

Quit your browsing! Here are our picks for 100 of the top web sites for entrepreneurs.
"Once a staple in every business library, this information resource (on current events, trends, government offices and much more) is now presented at no charge on the Web."

Best Bet for Educators
May 30 – June 5, 1999
"A fun and helpful site for students that has facts on just about anything ranging from world geography to fashion. An abundance of information right at your fingertips!"
LibrarySpot
Reference Desk: Encyclopedias/b>
May 1999
"Encyclopedia, almanacs and dictionary in one."
---