Cite
Mental Illness: An estimated 26.2 percent of Americans 18 and oldersuffer from a diagnosable mental disorder in a given year
Updated February 28, 2017 |
Infoplease Staff
An estimated 26.2 percent of Americans 18 and older
suffer from a diagnosable mental disorder in a given year
| | |
| --- | --- |
| Source: National Institute of Mental Health | |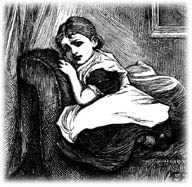 Related Links:
Mental disorders now account for over 15 percent of the burden of disease in established market economies worldwide. This is more than the disease burden caused by all cancers.
Take a look at recent findings for some of the most common mental illnesses:
Trending
Here are the facts and trivia that people are buzzing about.