2014 World News
Updated February 28, 2017 |
Infoplease Staff

Major World News Stories of 2014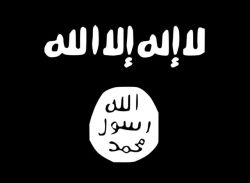 Flag of ISIS
Related Links
The Ebola outbreak in Western Africa, Russia's annexation of Crimea, the ongoing turmoil in Ukraine between Russian-backed separatists and government troops, and the emergence of the Islamic State of Iraq and Syria (ISIS) dominated the headlines in 2014. President Barack Obama's pledge to "degrade and destroy" ISIS led to airstrikes in Iraq and Syria and sparked widespread concern that the U.S. might become dragged into another long conflict. However, 2014 wasn't all doom and gloom on the diplomatic front, and there were some positive steps toward democracy in 2014. The U.S. and Cuba restored diplomatic relations, and elections were held in Afghanistan, Brazil, Egypt, Iraq, Thailand, Tunisia, Turkey, and Ukraine. Some of the elections were considered largely free and fair, while others were less so. In addition, 86% of voters in Scotland turned out to decide if Scotland should remain independent. Here's an overview and analysis of some of the biggest international stories of 2014.
ISIS Explained
Sunni militants terrorize Iraq and Syria in their bid to implement an Islamic state
Ebola Outbreak in Western Africa
The worst single Ebola outbreak in history kills thousands
Russia Annexes Crimea
Putin reclaims region after referendum
The U.S. and Cuba Resume Diplomatic Relations
Pope Francis helped to broker a deal between Presidents Obama and Castra
Russian-Backed Separatists Seek to Claim Territory in Ukraine
After the annexation of Crimea, Russian-backed rebels seize other cities in eastern Ukraine
Taliban Attack on an Army-Run School Kills Dozens in Pakistan
Gruesome attack is retribution for military offensive that killed 1,800 militants
North Korea Accused of Launching a Cyberattack on Sony
Move thought to be in retaliation for comedy about an attempt to assassinate Kim Jong-un
Senate Report Highly Critical of CIA Interrogation Program
Dianne Feinstein accused CIA not only of downplaying torture techniques but also of spying on the Senate Intelligence Committee and hacking its computer network
Scottish Independence Referendum
Record number of voters head to the polls
U.S. Frees Taliban Prisoners in Exchange for Army Sergeant
Obama criticized for potentially compromising anti-terrorism agenda
New Prime Minister of Iraq Forms a Power-Sharing Government
Nuri al-Maliki finally steps aside, allowing Haider al-Abadi to become prime minister
Significant Elections Held Around the Globe
Some were more democratic than others
Boko Haram Kidnaps Hundreds of School Girls in Nigeria
Islamic sect that opposes Western education terrorizes civilians
U.S. and NATO End Combat Operation in Afghanistan
Remaining U.S. troops will continue to seek out militants
Former President Hosni Mubarak Cleared; Protesters and Journalists Receive Harsh Sentences
Rulings largely turned back the clocks on the Arab Spring protests
The 2014 Hamas Israel Conflict
The murders of Israeli and Palestinian teenagers ignite another conflict in Gaza
New Military Legislation and Call for New Elections Dominate the Political Front in Israel
New law exempts ultra-Orthodox Israelis from military service and Netanyahu dismisses members of his cabinet
UN-Led Negotiations Fail in Syria
Syrian government criticized for its lack of commitment to the peace process
Iran Agrees to Scale Back Nuclear Program, but Permanent Deal Remains Elusive
Hopeful a deal can be reached, the permanent members of the UN Security Council and Germany and Iran extend talks
Migrant Minors Flood into the U.S.
Unaccompanied children entering the U.S. from Central America create a humanitarian crisis
Protesters Occupy Government and Business Districts in Hong Kong
Demonstrators demand that citizens have a direct say in who can run in upcoming elections
President of Burkina Faso Deposed in a Coup
Under pressure from the African Union, military agrees to a year-long transition to democracy
Turkey Resists Enaging in the Fight Against ISIS
Eventually shifts its policy under pressure from the U.S.
Military Stages a Coup in Thailand
Country experiences second military coup in less than 10 years
The Artist Known As Banksy
The mysterious artist who continues to make headlines throughout the year
.com/news/year-in-review/2014/world-news.html