Cite
Top Ten Remote Hotels, 2014
Updated February 11, 2017 |
Infoplease Staff
The following table lists the top ten best remote hotels of 2014?sense of adventure required.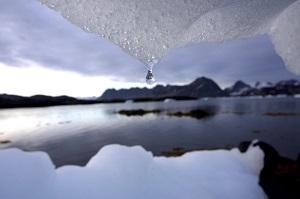 Source: ASSOCIATED PRESS
Related Links
| | | | |
| --- | --- | --- | --- |
| Rank | Hotel | Location | Claim to Fame |
| 1. | Dunton Hot Springs | Dunton, Colorado | Former ghost town turned rustic resort with natural hot springs and activities such as helicopter skiing, fly fishing, river rafting and tours of archaeological sites. |
| 2. | Saffire Freycinet | Coles Bay, Tasmania, Australia | A tactile experience of timber, stone, leather, and glass invites guests into nature, where they can enjoy Tasmanian devil encounters, oyster farm tours, hikes, and wine tastings. |
| 3. | Posada de Mike Rapu | Easter Island, Chile | Eco-friendly resort with sweeping ocean views on the island of the famous stone figures, moai, with whom guests can get up close and personal. |
| 4. | Palacio de Sal | Potosi, Bolivia | Built almost completely out of salt, this hotel is a tasty oasis in the midst of the world's largest salt flat. |
| 5. | Fogo Island Inn | Fogo Island, Newfoundland, Canada | This trust property features modern geometric design and acts as a starting point for a foray into subarctic marine adventures. |
| 6. | Hotel Arctic | Ilulissat, Greenland | A chance to stay in an aluminum igloo commanding views of majestic icebergs. |
| 7. | Banyan Tree Ringha | Shangri-La, China | Set in the Tibetan valley, this hotel reflects local culture in its architecture and offerings, which include horseback rides, meals overlooking the Shudugang River, and glimpses of rare black-neck cranes. |
| 8. | Wolvedans Private Camp | NamibRand Nature Reserve | The most remote of the Reserve's accommodations is the Private Camp for up to four guests to enjoy immense solitude and breathtaking views, as well as guided activities like hot air ballooning, village tours, photo safaris, open air massages and horseback rides. |
| 9. | Motu Teta | Motu Tetraire, Tahiti, French Polynesia | Perched on Rangiroa Atoll, this nine-acre oasis boasts white sand and clear waters with sprawling verandas. When you are tired of relaxing, guests can enjoy lobster fishing, outrigger canoeing, snorkeling, shark watching and even tours of a unique South Pacific vineyard. |
| 10. | Fabriken Furillen | Larbro, Sweden | A true spirit of adventure is required to stay in accommodations carved from a former factory on the rugged Furillen Peninsula of Gotland. |
Source: Gayot.com
.com/world/travel/remote-hotels.html
Trending
Here are the facts and trivia that people are buzzing about.