Cite
Flag Day
Updated February 28, 2017 |
Infoplease Staff
Flag etiquette, history, controversy, and myth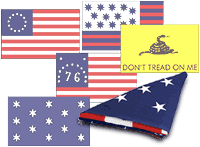 On June 14, Americans celebrate the adoption of the first national flag. Also known as the "Stars and Stripes" or "Old Glory," the first American flag was approved by the Continental Congress on June 14, 1777. In 1818, after 5 more states joined the Union, Congress passed legislation fixing the number of stripes at 13 and requiring that the number of stars equal the number of states.

Click on the links below for more about the U.S. flag, flag etiquette, and flag history.
| | | |
| --- | --- | --- |
| All About the U.S. Flag | More About U.S. Flags | Flags Worldwide |
Trending
Here are the facts and trivia that people are buzzing about.