Cite
Refugees: Countries of Origin
Find out how many refugees left their countries in 2014.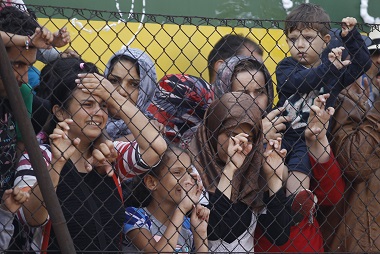 Migrants at a train station in Bicske, Hungary
Source: AP Photo/Petr David Josek
Related Links
According to the United Nations High Commission for Refugees (UNHCR), the total number of refugees for 2014 was 59.5 million, a 32% increase over the 45.2 million displaced persons in 2012. In fact, the UNHCR reported that 2014's increase was the biggest ever in a single year.
The country that took in the most refugees in 2014 was Turkey with 1.7 million. Pakistan (1.51 million) and Lebanon (1.15 million) rounded out the top three refugee-hosting countries. Below are the top ten countries that refugees left in 2014.
Source: United Nations High Commission for Refugees, 2015 report