The Difference Between the UK, Great Britain, England, and the British Isles
Key differences of these names often used interchangeably
by Liz Olson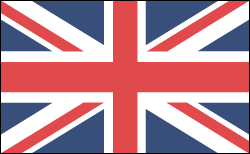 Related Links
There are key differences between Great Britain, the United Kingdom, and England—names often used interchangeably.
Great Britain
Great Britain is an island that consists of three somewhat autonomous regions that include England, Scotland, and Wales. It is located east of Ireland and northwest of France in the Atlantic Ocean.
The United Kingdom
The United Kingdom is a country that includes England, Scotland, Wales, and Northern Ireland. Its official name is "United Kingdom of Great Britain and Northern Ireland." While England, Wales, Scotland, and Northern Ireland are called countries, there exist regulations and policies in these states that are determined by the UK.
The British Isles
The British Isles is another term altogether and encompasses Great Britain, the island of Ireland, and several other smaller islands, such as the Isle of Man. The Isle of Man is not a part of the United Kingdom or the European Union, even though its Lord is the Monarch of the United Kingdom.
The Commonwealth of Nations
The Commonwealth of Nations is a voluntary association of countries that were formerly British colonies. Members of the Commonwealth of Nations recognize the United Kingdom Monarch as their own king or queen, but remain politically independent.
Members of the Commonwealth of Nations
 

*This page was updated in June 2017. Direct all feedback to editors[at]infoplease.com.