Cite
Kate Expectations
Updated February 11, 2017 |
Infoplease Staff

Kate Expectations
Great expectations and much speculation followed the announcement of Kate Middleton's pregnancy.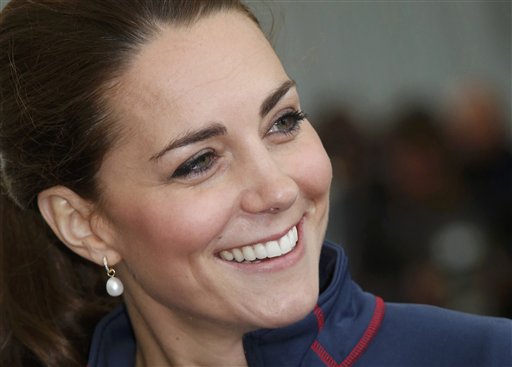 Kate Middleton
Source: Luke MacGregor/Pool Reuters/Associated Press
In early December 2012, Catherine, Duchess of Cambridge, was hospitalized for a severe case of morning sickness. As soon as news spread that the world's favorite royal couple was expecting much speculation began over the unborn child who would one day most likely ascend to the throne of England.
What If Kate Has Two or More?
Speculation increased when it was revealed that Kate Middleton had been hospitalized for hyperemesis gravidarum, a severe case of morning sickness. It's an extreme kind of morning sickness that could be a sign of twins or more, which left many people wondering, how does that work in terms of succession?
The rules would remain the same, meaning, the first baby to bolt out of the birth canal would be the future ruler of England. Even if Kate were to have a Caesarean section, doctors would follow the standard procedure. Either way the first baby out would one day be king or queen. That's right, queen.
What If Kate Has a Girl?
In 2011, the British Commonwealth unanimously agreed to reform the rule that even if a girl were born before a boy, she would be behind him in royal succession to the throne. The change was approved during a summit in Perth, Australia. At the time Prime Minister David Cameron agreed, "The idea that a younger son should become monarch instead of an elder daughter simply because he is a man, this way of thinking is at odds with the modern countries that we have become."
Thanks to the new rule, gender no longer mattered. The Duke and Duchess of Cambridge's first born, boy or girl, twins or triplets, would be the future ruler of England.
.com/world/countries/british-royalty/kate-expectations.html
Trending
Here are the facts and trivia that people are buzzing about.