Cite
Harry Potter Playlists
Updated February 28, 2017 |
Infoplease Staff
What is on Daniel and Rupert's iPods?
from iTunes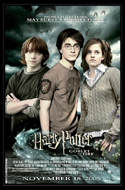 Related Links
Daniel Radcliffe's Playlist
Hope There's Someone Antony and The Johnsons
Neighborhood #1 (Tunnels)Arcade Fire Funeral
Man RayThe Futureheads
CarrionBritish Sea Power
Buddy HollyWeezer
Music When the Lights Go Out The Libertines
Gouge AwayPixies
Me Ves y Sufres Hope of the States
What I'm Looking For Brendan Benson
BoredomBuzzcocks
Rupert Grint's Playlist
Take Me OutFranz Ferdinand
Smells Like Teen SpiritNirvana
U Got It BadUsher
I Am Not Your BroomThey Might Be Giants
MinorityGreen Day
Stand Up TallDizzee Rascal
Sucker Train BluesVelvet Revolver
Forgot About DreDr. Dre, Eminem & Snoop Dogg
Common People Pulp
White Wedding Billy Idol
Fit But You Know ItThe Streets
.com/spot/daniel-radcliffe-playlist.html
Trending
Here are the facts and trivia that people are buzzing about.