Estate Planning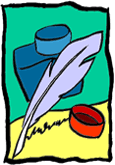 It's a good idea to think about what you are going to do with your IRA balance over the long term. Are you planning to draw it down once you retire, spending most or all of it before you die? Or are you expecting, or planning, to leave it to your heirs?
It is advisable to consult a financial planner with experience in estate planning to determine strategies for managing your IRA once you retire. In general, if you have income sources besides your IRA, and you want to leave something to your heirs, you will want to minimize distributions from your traditional IRA, or leave the money intact in your Roth IRA.
If you have a traditional IRA, be sure to get advice before the required beginning date for minimum distributions, because you have to make a decision by then about your schedule for withdrawals, and method for calculating them.
Be sure to read and understand the rules of your traditional IRA or Roth IRA, in particular the options for your beneficiary(ies).
You should also understand the different rules that apply depending on whether you or your beneficiary(ies) dies first.