The other day I opened my mail and found two 401(k) statements, one from a previous employer and one from my current employer. The differences between the two were startling.

One, barely a half-page in length but crammed with data, forced me to search rows of numbers to find my final balance.

The other, a five-pager, gave me a snappy summary on the front page, showing beginning and ending balances and a personal rate of return. In later pages, my eyes glazed over as the fund company splashed on heavy doses of ink to show how it sliced and diced my numbers in more ways than I thought possible.

At least I figured out that in both cases my balances were rising.

In comparing the two, I tried to figure out which was best. The long one or the short one? I believe the answer is somewhere in between. This article provides a guide to interpreting your own 401(k) statement.
Statement Basics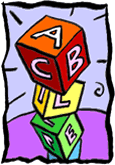 The federal government requires your employer to send you a 401(k) account statement at least once a year. "At a minimum, the statement should give your account balance at the start of the reporting period and your balance at the end of the reporting period," said Eliud Ramos, manager of value select communications with Franklin Templeton.
If your company reports account activity on a quarterly basis, you will find out your balance at the beginning and end of the quarter.
Additionally, your statement should show any distribution activity. This would include any loan withdrawals or withdrawals at retirement.
A statement with only these elements could probably be printed on a postcard.
Common Features

While some minimalists would be just fine with a postcard, most of us probably want a little more information. The big challenge for the fund industry is figuring out what information the employee wants and is likely to ignore.
"This is complex information that has to be presented in an easy-to-read format," Ramos said.
Indeed, when vendors vie for the right to offer retirement plan services to employers, the statement is the "key thing" the employers look at, said Trisha Brambley, president of Resources For Retirement Plans, Inc.
In fact, "We found that a lot of people don't open their statements," said Beth Whalen, program manager with J.P. Morgan/American Century Retirement Plan Services.
Her company has conducted focus groups to find out what statement information people want. Their findings: About 80% of folks just want the basics - beginning balance, ending balance and the ability to make sure contributions or loan payments went to the right place and were properly credited. The other 20% want more detailed information.
Here are some things that should be on your statement:
Your name and address - This makes sure the statement gets to you in the mail.
Your account number and/or Social Security number - Check these carefully. If they are incorrect, your contributions may be incorrectly reported to the IRS. Contact your human relations department immediately to report corrections.
An account summary - This section shows your total beginning and ending account balances. If you are contributing to your account and investing wisely, hopefully the ending balance is than the beginning one!

Some statements break down your account by showing contributions, before- or after-tax (if allowed by your employer); employer matching contributions (if applicable); and profit sharing (if applicable). Sometimes, the statement will show how much your account is vested. All your salary deferrals will be 100% vested. Employer contributions may only be partially vested.
Pie chart - One feature fund companies are starting to include in the statement is a pie chart. Some charts show asset allocation by asset classes: equities, fixed income or cash, while others show a more thorough breakdown by fund.

"The pie chart can be one of the most important investment tools offered in the statement," said John Fletcher, retirement expert at Century Business Systems. It gives you a clear picture of when you should consider rebalancing your account.

Here's how to use it. Suppose, when you set up your 401(k) account, you decided to be a moderate-to-aggressive investor. You put about 20% of your money into a growth fund, 20% in a stock index fund, 20% in a value fund, 10% in an international fund, 20% in a bond or fixed income fund, and 10% in a technology fund.

Then, your technology fund outperformed your other choices, a likely scenario given recent sharp gains in technology stocks. This could leave you with more than 10% of your assets in the technology fund. Believe it or not, that's when it's time to adjust the mix, Fletcher said.

"If you rebalance periodically, you'll be ahead of the game by two to three percentage points over a five-year period."

- John Fletcher, retirement expert, Century Business Systems



When he tells clients this, he says they usually reply, "You're crazy. You're forcing me to sell a fund that has done well."

But, reallocation has two functions. The first is to bring you back to your original risk-tolerance level. With the tech and growth-stock fund assets so large, you have probably shifted your risk level. You may have moved from a moderate-to-aggressive investor to an aggressive one.

The second function is to improve your returns. When you rebalance, you sell funds at their highs, while buying other funds at their lows. "If you rebalance periodically, you'll be ahead of the game by two to three percentage points over a five-year period," said Fletcher.

Investment summary or account balance - This section shows each one of the funds in which you are invested, often showing the fund prices at the beginning and end of the reporting period. In addition, it shows the number of shares you owned at the beginning and at the end, plus how your account performed during this period.
Loan information - This section often tells when the loan was made, when it will be fully paid, the original loan amount, the interest rate, the payment amount and your outstanding balance.
What You Need From Your Statement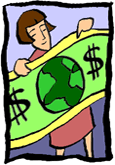 Now that we know the common features, here's a list of the things you should check each time you get your statement.
How are your investments doing? Are your funds appreciating in value? Further, if provided on the statement, compare your fund performance to that of relevant benchmarks.


Are your contributions and loan repayments correct? Make sure your money is deposited in the funds you selected and in the correct amounts.

If you have a loan, is the loan balance correct and are payments being correctly credited? You should know that, while your contributions are required by law to be added to your account within 15 days of the end of the month in which they were made, it can take longer for loan payments to be credited. Some companies make the credits every month, some every quarter. You should check your plan document or human resources department to see when the company is required to post loan payments.
Check your vesting. Is the percentage correct? "Make sure that your date of hire is printed correctly," said Brambley, because that's the date used to determine your vesting schedule.

"If you have any problems with items 2 or 3, immediately contact your HR department," Brambley said. Mistakes can be made by vendors as well as company payroll departments.

"Correcting this later can be a big mess," she said.
Useful Extra Features

Some features can turn a statement from a mere data display into a valuable tool. These include:
The pie chart discussed above.
Personal rate of return - This handy feature tells you how your account as a whole is doing, not the component investments.

"People should be comparing their performance to industry benchmarks to see if they are on track to meet their goals," Whalen said. "The personal rate of return allows you to look at that."

What's particularly nice about this feature is that the company does some fairly complex math on your behalf. As a matter of fact, explaining how to do the calculations is beyond the scope of this article. "It took J.P. Morgan/American Century nearly a year to develop the program to calculate individual rates of return," Whalen said.
Articles - The sample statement we got from J.P. Morgan/American Century included a one-page article describing the difference between growth and income investing. These pieces can help you make informed investment decisions. Even if you're not interested in them now, you might be later.

"One of these days, you will roam back, read this stuff and say 'what does this mean?'" Fletcher said. You can build your own investment library with these articles.
Fund performance histories - My five-page statement includes one of these. It shows how the fund did in the last quarter and for the year. Additionally, it shows 1-year, 3-year, 5-year, 10-year and life-of-fund average annual total-return percentages.
Message box - This feature is increasingly common on statements. In it, employers often send messages, such as when profit-sharing payments will be made.
Customizable statement - A few fund companies, including J.P. Morgan/American Century, allow you to build your own statement. "The company currently offers six information modules that can be added to a report," Whalen said.
Internet access - While not on your statement, having Internet access to your account can be very helpful.
"We are seeing a shift from using the telephone to using the Web."

- Eliud Ramos, manager of value select communications, Franklin Templeton
Five years ago, interactive telephone systems were all the rage. Now, it's Internet access.
"We are seeing a shift from using the telephone to using the Web," Ramos said.
Indeed, both Ramos and Whalen, who design the statements for their firms, said that the Internet is a handy way for plan participants to access their accounts and do the serious number crunching that would otherwise add pages and pages to their statements.
Some fund companies even allow you to reallocate your account online.
| | |
| --- | --- |
| | mPower, Inc., the company that publishes the 401Kafé, provides 401(k) investment advice over the Internet to member participants. Participants who use mPower's advice service can check their balances and reallocate their accounts online. |